Mishloach Manot
Our Mishloach Manot program is a vital way to both celebrate Purim and to raise money for the shul. Mishloach Manot are gift packages that members send to their friends at Ansche Chesed, and every package comes with a list of who sponsored the gift.
To participate, click on the following link: https://anschechesed.shulcloud.com/campaign/purim/mishaloch-manot-2017.html to access the new Mishloach Manot program on Shulcloud.
It is a new program and this year you have two choices: choose families to send Mishloach Manot to at $8/package; or choose to send a Mishloach Manot package to the entire membership at a total of $450.
IN ORDER TO PARTICIPATE IN THE MISHLOACH MANOT PROGRAM, YOU MUST ACTIVATE YOUR SHULCLOUD ACCOUNT.
IF YOU HAVE NOT YET ACTIVATED YOUR ACCOUNT: The link will take you to a page that looks like this: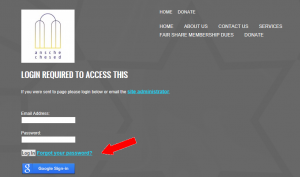 Click on the link that says "Forgot your password?" and enter in the email address that you have on file with Ansche Chesed to receive instructions on how to set up your account. Please contact the office if you don't remember what email you have on file with us.
After you activate your account, click on the above link again. You are now able to register for Mishloach Manot.
DEADLINE IS MARCH 6.
We are assembling the packages on Thursday, March 9, so if you want to help, save the date and look for details later. Packages can be picked up on Saturday night, March 11th and Sunday morning, March 12th.