Bar Mitzvah of Benjamin Levine!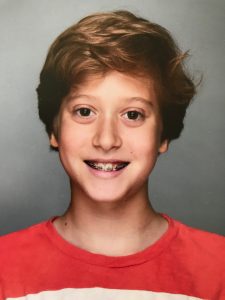 Benjamin (Buzzie) Levine was born in New Orleans, Louisiana.  3 weeks later Hurricane Katrina struck the city, and blew Benjamin and his family up to New York City.
Ben loves geography (the capital of Burkina Faso, anyone?) and travel.
Ben is a rising 8th grader at the Speyer Legacy School.  He particularly likes history and humanities, and participates in track and debate.
Ben is so happy that his friends and family have come from all over the world to celebrate with him.
Ben would like to thank Jerry Raik, Rabbi Kalmanofsky, and all the members and staff of AC for helping and supporting him.