The Book Smugglers of the Vilna Ghetto: A Story of Spiritual Resistance
Thu, April 12 at 7:30 pm

–

9:00 pm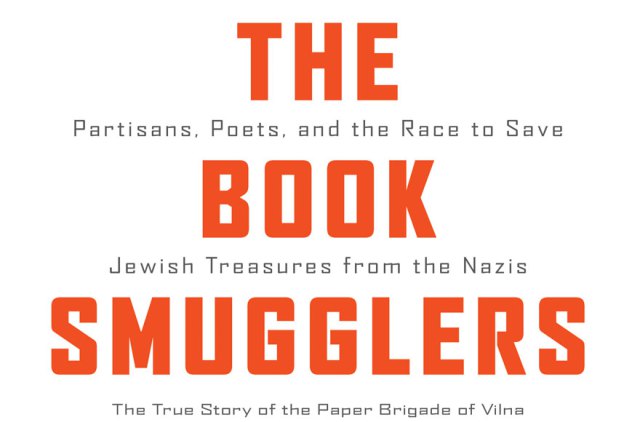 David Fishman's new book The Book Smugglers tells the nearly unbelievable story of ghetto inmates who rescued thousands of rare books and manuscripts–first from the Nazis and then from the Soviets–by hiding them on their bodies, burying them in bunkers, and smuggling them across borders. It is a tale of heroism and resistance, of friendship and romance, and of unwavering devotion to literature and art. And it is entirely true!
Based on Jewish, German, and Soviet documents, including diaries, letters, memoirs, and the author's interviews with several of the story's participants, The Book Smugglers chronicles the daring activities of a group of poets turned partisans and scholars turned smugglers in Vilna, "The Jerusalem of Lithuania."
The Book Smugglers is winner of the 2017 National Jewish Book Award for "Holocaust".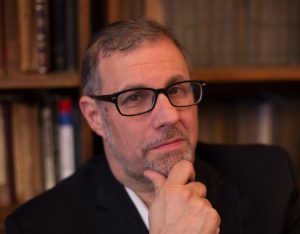 David E. Fishman is a professor of Jewish History at The Jewish Theological Seminary, teaching courses in modern Jewish history. Dr. Fishman also serves as director of Project Judaica, JTS's program in the Former Soviet Union (FSU), which is based at Russian State University for the Humanities (Moscow) and Kyiv-Mohyla Academy University (Kiev). He directs its Jewish Archival Survey, which publishes guides to Jewish archival materials in the FSU.
Dr. Fishman is the author of numerous books and articles on the history and culture of East European Jewry. His previous monographs include Russia's First Modern Jews and The Rise of Modern Yiddish Culture. He is the coeditor (with Burton Visotzky) of From Mesopotamia to Modernity: Ten Introductions to Jewish History and Literature, and the editor a volume of Rabbi Joseph B. Soloveitchik's Yiddish writings. He is currently working on a second Yiddish Soloveitchik volume.