Masterpiece Cakeshop, The Muslim Ban, and the Establishment of a State Religion in America
Sat, June 16, 2018 at 10:00 am

–

12:30 pm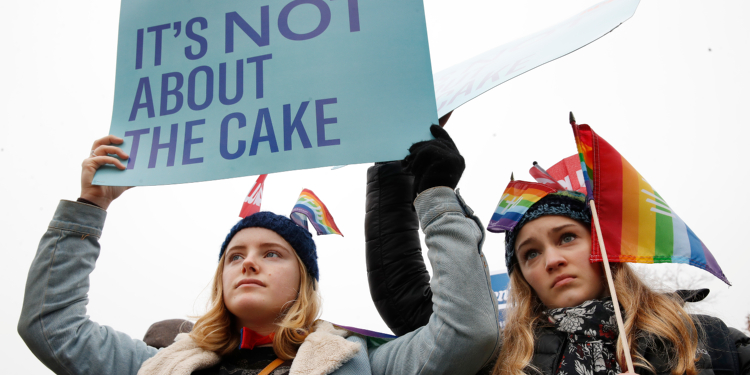 Join us on Shabbat as AC member Rachel Tiven speaks in the Sanctuary.
Rachel B. Tiven is the Chief Executive Officer of 
Lambda Legal
, the country's oldest and largest LGBT legal organization. She is a leading strategist and spokesperson in the movement to achieve full recognition of the civil rights of lesbians, gay men, bisexuals, transgender people and people living with HIV.
From 2005 to 2013, Tiven led Immigration Equality, a national nonprofit organization fighting for equal rights for lesbian, gay, bisexual, transgender and HIV-positive immigrants and asylum seekers. Under her leadership, Immigration Equality built a $17 million pro bono program, quintupled client services to aid more than 5,000 people annually, and succeeded in changing the U.S. immigration system for LGBT and HIV-positive people.
More recently, Tiven built Immigrant Justice Corps, the nation's first fellowship program dedicated to representing immigrants seeking citizenship and fighting deportation. Immigrant Justice Corps was created by the Robin Hood Foundation and Judge Robert A. Katzmann, Chief Judge of the Second Circuit Court of Appeals, to address the crisis in immigrant representation in America.