Scribblers on the Roof
Mon, July 9, 2018 at 8:00 pm

–

10:00 pm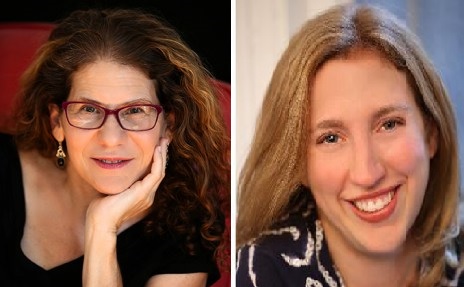 Monday evenings in the summer, from 8 to 10pm. $5 suggested contribution.
Join us on the Ansche Chesed roof to hear emerging and established Jewish writers read from their recent work. Beverages and books are available for purchase. If it rains, come anyway. We have a perfect indoor space.
EILEEN POLLACK, The Bible of Dirty Jokes
(https://amzn.to/2KNQagt)
When Ketzel Weinrach's beloved brother Potsie goes missing in Las Vegas, she not only must try to find him, she must confront her family's shady history and their ties to the legendary Jewish mob, Murder, Inc., as well as her troubling relationship to her cousin Perry (who runs a strip club on the outskirts of Vegas), her long and apparently not-so-loving marriage to her recently departed husband Morty Tittelman (a self-styled professor of dirty jokes and erotic folklore), and her own failed career as a stand-up comic.
DARA HORN, Eternal Life
(https://amzn.to/2ki4iU8)
Rachel is a woman with a problem: she can't die. Her recent troubles―widowhood, a failing business, an unemployed middle-aged son―are only the latest in a litany spanning dozens of countries, scores of marriages, and hundreds of children. In the 2,000 years since she made a spiritual bargain to save the life of her first son back in Roman-occupied Jerusalem, she's tried everything to free herself, and only one other person in the world understands: a man she once loved passionately, who has been stalking her through the centuries, convinced they belong together forever.
But as the twenty-first century begins and her children and grandchildren―consumed with immortality in their own ways, from the frontiers of digital currency to genetic engineering―develop new technologies that could change her fate and theirs, Rachel knows she must find a way out.
Gripping, hilarious, and profoundly moving, Eternal Life celebrates the bonds between generations, the power of faith, the purpose of death, and the reasons for being alive.
Save the Dates for the rest of this year's lineup:
June 18 with Sally Koslow and Allan Appel
June 25 with Joshua Max Feldman and Sam Graham-Felsen
July 2 with Rebekah Frumkin and Jenna Blum
July 16 with Jeremy Dauber and Paul Goldberg
July 23 with Robert Anthony Siegel and Kenneth Bonert
July 30 with Laura Esther Wolfson and Hilary Zaid
August 6 with Cherise Wolas and Dawn Raffel