The Ruined House: A Seudah Shelishit Celebration of Ruby Namdar
Sat, December 2, 2017 at 4:00 pm

–

6:30 pm
Event Navigation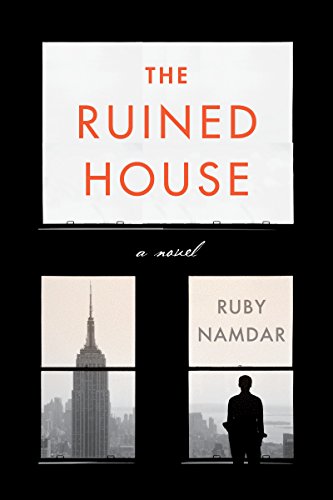 Join the Ansche Chesed community as we celebrate the English publication of The Ruined House by member Ruby Namdar.
Join us at this Seudah Shelishit program which will include a conversation between Rabbi Kalmanofsky and the author, and after Shabbat an opportunity to purchase his book and have it signed by Ruby.
The winner of the Sapir Prize, Israel's highest literary award, Ruby Namdar's The Ruined House follows Andrew P. Cohen, a professor of comparative culture at New York University, who is at the zenith of his life. Admired by his students and published in prestigious literary magazines, he is about to receive a coveted promotion—the crowning achievement of an enviable career. He is on excellent terms with Linda, his ex-wife, and his two daughters adore him. His girlfriend, Ann Lee, a former student half his age, offers lively companionship. A man of elevated taste, education, and culture, he is a model of urbanity and success.
But the manicured surface of his world begins to crack when strange and inexplicable visions involving an ancient religious ritual take hold of his mind and upend his seemingly serene existence.
Interspersed throughout the novel are pages from an ancient Talmudic text, harking back to the imagined golden age of the Holy Temple in Jerusalem. Hidden in the small letters of this frenzied, semi-opaque "other" narrative lies the mysterious key to understanding the drama of Andrew's life.