Scribblers on the Roof
Mon, August 6, 2018 at 8:00 pm

–

10:00 pm
Event Navigation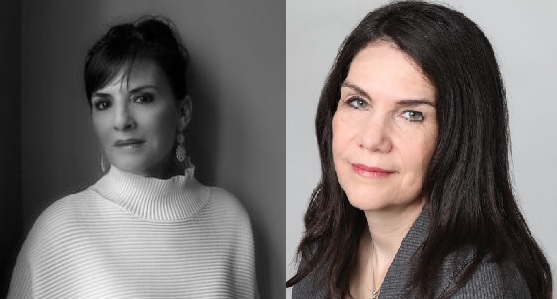 Monday evenings in the summer, from 8 to 10pm. $5 suggested contribution.
Join us on the Ansche Chesed roof to hear emerging and established Jewish writers read from their recent work. Beverages and books are available for purchase. If it rains, come anyway. We have a perfect indoor space.
CHERISE WOLAS, The Family Tabor
Harry Tabor is about to receive the Man of the Decade award. As he enters his twilight years, this distinction seems like the culmination to a life well lived. A perfect life. A life spent helping Jewish refugees from all over the globe find a better life in America, giving them a second chance. Harry knows all about second chances. He has the perfect marriage-his wife, Roma, is an eminent child psychologist, and they tell each other almost everything. His three grown children, Phoebe, Camille, and Simon, are all accomplished. But his life could have very well taken a different turn if, seemingly a lifetime ago, he hadn't uprooted everyone from their life in Connecticut and brought them out to the desert, literally, where they knew no one and he could start again. In The Family Tabor, Cherise Wolas examines the five members of the Tabor family as they prepare to celebrate Harry. Through each of their points of view, we see family members whose lives are built on lies, both to themselves and to others, and how these all come crashing down during a seventy-two-hour period.
DAWN RAFFEL,The Strange Case of Dr. Couney: How a Mysterious European Showman Saved Thousands of American Babies
What kind of doctor puts his patients on display?
As Dawn Raffel artfully recounts, Dr. Couney figured out he could use incubators and careful nursing to keep previously doomed infants alive, and at the same time make good money displaying these babies alongside sword swallowers, bearded ladies, and burlesque shows. How this turn-of-the-twentieth-century émigré became the savior to families with premature infants, known then as "weaklings"–while ignoring the scorn of the medical establishment and fighting the climate of eugenics–is one of the most astounding stories of modern medicine. And as readers will find, Dr. Couney, for all his opportunistic entrepreneurial gusto, is a surprisingly appealing character, someone who genuinely cared for the well-being of his tiny patients. But he had something to hide.
Drawing on historical documents, original reportage, and interviews with surviving patients, acclaimed journalist and magazine editor Dawn Raffel tells the marvelously eccentric story of Couney's mysterious carnival career, his larger-than-life personality, and his unprecedented success as the savior of tiny babies.
Save the Dates for the rest of this year's lineup:
June 18 with Sally Koslow and Allan Appel
June 25 with Joshua Max Feldman and Sam Graham-Felsen
July 2 with Rebekah Frumkin and Jenna Blum
July 9 with Eileen Pollack and Dara Horn
July 16 with Jeremy Dauber and Paul Goldberg
July 23 with Robert Anthony Siegel and Kenneth Bonert
July 30 with Laura Esther Wolfson and Hilary Zaid