Scribblers on the Roof
Mon, July 30, 2018 at 8:00 pm

–

10:00 pm
Event Navigation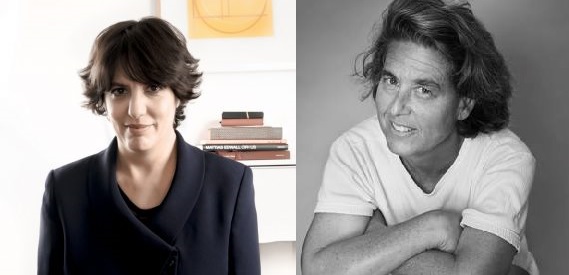 Monday evenings in the summer, from 8 to 10pm. $5 suggested contribution.
Join us on the Ansche Chesed roof to hear emerging and established Jewish writers read from their recent work. Beverages and books are available for purchase. If it rains, come anyway. We have a perfect indoor space.
LAURA ESTHER WOLFSON, For Single Mothers Working as Train Conductors
(https://amzn.to/2L5xTvk)
Laura Esther Wolfson's literary debut draws on years of immersion in the Russian and French languages; struggles to gain a basic understanding of Judaism, its history, and her place in it; and her search for a form to hold the stories that emerge from what she has lived, observed, overheard, and misremembered.
In "Proust at Rush Hour," when her lungs begin to collapse and fail, forcing her to give up an exciting and precarious existence as a globetrotting simultaneous interpreter, she seeks consolation by reading Proust in the original while commuting by subway to a desk job that requires no more than a minimal knowledge of French. In "For Single Mothers Working as Train Conductors" she gives away her diaphragm and tubes of spermicidal jelly to a woman in the Soviet Union who, with two unwanted pregnancies behind her, needs them more than she does. "The Husband Method" has her translating a book on Russian obscenities and gulag slang during the dissolution of her marriage to the Russian-speaker who taught her much of what she knows about that language.
In prose spangled with pathos and dusted with humor, Wolfson transports us to Paris, the Republic of Georgia, upstate New York, the Upper West Side, and the corridors of the United Nations, telling stories that skewer, transform, and inspire.
HILARY ZAID, Paper is White
(https://amzn.to/2JjgyBU)
When oral historian Ellen Margolis and her girlfriend decide to get married, Ellen realizes that she can't go through with a wedding until she tells her grandmother. There's only one problem: her grandmother is dead.
As the two young women beat their own early path toward marriage equality, Ellen's longing to plumb that voluminous silence draws her into a clandestine entanglement with a wily Holocaust survivor—a woman with more to hide than tell—and a secret search for buried history. If there is to be a wedding Ellen must decide: How much do you need to share to be true to the one you love?
Set in ebullient, 1990s Dot-com era San Francisco, Paper is White is a novel about the gravitational pull of the past and the words we must find to make ourselves whole.
Save the Dates for the rest of this year's lineup:
June 18 with Sally Koslow and Allan Appel
June 25 with Joshua Max Feldman and Sam Graham-Felsen
July 2 with Rebekah Frumkin and Jenna Blum
July 9 with Eileen Pollack and Dara Horn
July 16 with Jeremy Dauber and Paul Goldberg
July 23 with Robert Anthony Siegel and Kenneth Bonert
August 6 with Cherise Wolas and Dawn Raffel